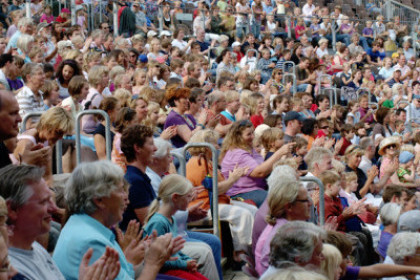 The Eutin Castle in Western Holstein is the ancient residence of the Prince-Bishops of Lübeck and the Dukes of Oldenburg.
The four-winged castle originates from a medieval fortress surrounded by a large park overlooking the shores of the Great Lake Eutin.
The stage of the Eutin Festival is located in a section of this 14-hectare park.

 Every year, during the months of July and August, the operas and operettas of the festival are performed in the open-air theatre.
Here too, Pinocchio Opera went on stage in front of thousands of spectators, gaining enthousiastic public approval.